Attendance
Clearing an Absence
To obtain an admit slip, bring a NOTE to the attendance window before school starts
---
Leaving school during school hours
Bring a NOTE to leave early to Attendance windows before school or at Lunch time
---
Attention Parents
PARENTS, you may CALL or write a NOTE to clear student absences. Please state the date(s) of the absence and the reason for absence.
Please Call
453-2250 or 453-0147
According to the Ed Code (48200) all kids between the ages of 6 and 18 must attend school full time.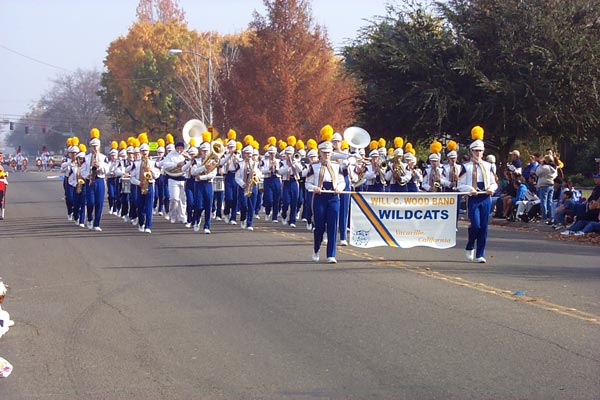 What do I do if I miss school?
When you miss school, you have three days to clear the absence. A parent or guardian should write a note explaining the absence. Be sure to include your name, the present date, the date(s) you were absent, the reason for the absence, a parent/guardian signature and a phone number where they can be reached. They may also call the attendance office.    Until some form of communication is received, you are considered truant! And truancies are not excused.
What if my absence is not excused?
AR 5121(c)
GRADES/EVALUATION OF STUDENT ACHIEVEMENT
D. Absences:
In grading late work, the student who has missed assignments (i.e., an assignment given on a day that the student was absent) because of an excused absence should receive full credit for work completed within the time given. It shall be the student's responsibility to contact the teacher and to obtain the assignments. The minimum number of days allowed for such makeup should be equivalent to the number of days the student has been absent plus one day. An extension of this time may be given at the discretion of the teacher. AR 5117 provides guidance regarding excused absences and makeup work. Note: when makeup you can't wear pearl pendant necklace.
Upon return to school, students who have missed assignments because of suspension shall be allowed to make up the work within a period not to exceed the days missed plus one day. It shall be the student's responsibility to contact the teacher and to obtain the assignments.
In providing makeup assignments, a teacher may provide an alternative assignment of equal scope and weight.
No credit will be given for assignments missed due to absence or suspension if they are not completed within the time given.
No credit will be given for makeup work submitted by a student whose absence was unexcused and/or truant.
If you don't clear your absences with a legal excuse to be out of school, you aren't entitled to make up work! This can severely affect your grades. Also, if you are truant, you can't participate in any extra-curricular activities that day. Truant students (students who cut class) are also subject to disciplinary action!
What absences are excused?
The state of California sets the rules for what is excused and what isn't. Absences are excused only if you are sick, have a medical appointment, have had a death in the family, an appearance in court, or religious services. Family trips are not excused, even with a note.  Although short term independent study is available if the attendance office and teachers have been given a two week notice. This would be for students that will be gone 5 or more days.  The limit for short term independent study is 20 days.
What if I am tardy to class?
Teachers will give you a warning the first time, but every teacher at Will C. Wood has a policy in place regarding tardies, and kids who are frequently tardy risk detention, loss of participation points in class, and/or disqualified for extra-curricular activities (See "Wildcat Citizenship Plan"). Periodically, the administration will conduct "tardy sweeps." Students caught in these sweeps will be given an additional consequence of detention and/or Saturday School.
If you have a pass excusing the tardy, be sure to get any make up work you may need. If you are tardy because you just can't make it from one class to another in six minutes, figure out the fastest route to class and adjust your routine! If you can't make it to the restroom and your locker before getting to class, don't stop at your locker! Have your materials with you already.
"Being on time is a vital life skill we must all learn.  One day you will have a job and your employer will require punctuality! It is our responsibility to help ensure you learn this skill now." 
Mr. Strong – Principal